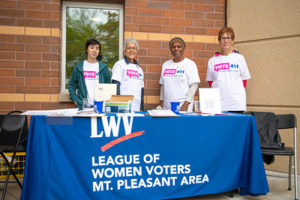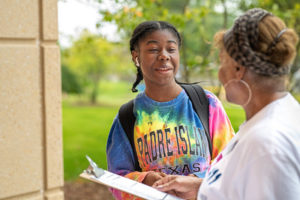 Individual membership dues are $60.00 per year and are collected each October.  There are also family and student rates available.  The family rate is $90.00 per household and the student rate is $5.00.
There are two ways to renew:
1) Online by completing the form below and clicking the Submit button. You will be redirected to a PayPal link to complete your payment.
Or
2) Print the PDF membership form and mail it along with your check payable to LWVMPA. Mail to LWVMPA Membership PO Box 1352 Mount Pleasant, MI 48804-1352.
For ways you can get involved, check out the League of Women Voters Mt Pleasant Area Member Opportunities page.
The League of Women Voters is a non-partisan organization whose purpose is to encourage the informed and active participation of all citizens in government and politics.