Looking for information on who and what will be on your ballot? Visit Vote411.org produced by the League of Women Voters.
REDISTRICTING Commission   Click here to see the public meeting schedule. The MICRC will be in Mt Pleasant at CMU on September 23rd from 5:00-8:00.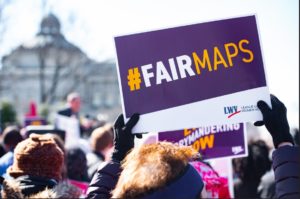 Be informed about the Michigan Redistricting Commission by viewing this League of Women Voters of the Mt Pleasant Area presentation on redistricting.  The video was recorded and is hosted by MAC TV. 
For additional information, check out the official Michigan Independent Citizens Redistricting Commission website.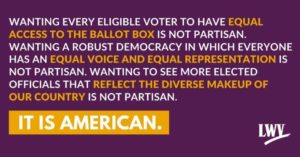 Additional information on the League's commitment non-partisanship can be found on the League of Women Voters US webpage.
Upcoming Events
"From the beginning, the League has been an activist, grassroots organization whose leaders believed that citizens should play a critical role in advocacy. It was then, and is now, a nonpartisan organization." Discover more about the history of the League of Women Voters at the League's website.